LanSweeper 8.0.130.23 Installation Tutorial
Lansweeper is an automatic network discovery and asset management tool that can scan all your computers and devices and display them in an easy-to-access web interface. No need to install any agent on the computer, all scanning is done through standard built-in functions.
Software inventory: With Lansweeper, you can easily track and audit all installed software, and you can create a powerful software inventory report to understand which application is installed on which computer. Google unknown software and publishers directly find out who is running the latest software from the web interface.
Hardware inventory: Lansweeper can not only detect all the hardware devices in the computer, but also know when the device is changed or deleted through change tracking. Lansweeper will not only scan Windows devices, it will also collect detailed information about all other IP-enabled devices on the network from the network discovery scan. (Linux, printer, router, etc.)
License compliance: Keeping all software and operating system licenses up-to-date can be a time-consuming task. To use Lansweeper computer inventory, no need… The
web interface will tell you how many software versions are installed and how many licenses are missing.
Compliance report: Every company needs to formulate policies to obtain a smoothly functioning network. Compliance reports and dashboards can help you make various asset management reports. Who does not have the latest version of our virus scanner, who lacks the latest patch of our ERP solution. Your imagination is the only limit…
Active Directory Integration: Lansweeper will collect all Active Directory user and computer detailed information on scanned computers. Create reports based on OU, integrate user pictures, clean up Active Directory…
Eventlog integration: Every Windows computer will record errors in the event log. Thanks to Lansweeper, you can now merge all these errors and receive an alert email immediately when important errors occur.
LanSweeper 8.0.130 installation activation
1. Double-click LansweeperSetup.exe to install the software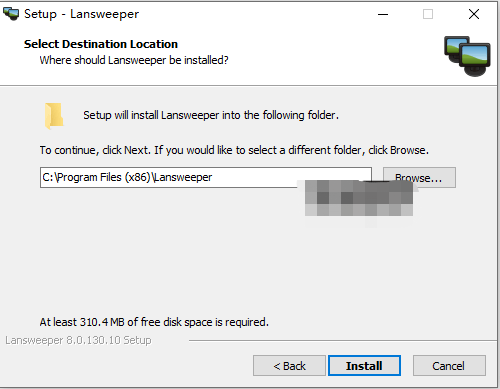 2. After the software is installed, enter the license activation code provided in the compressed package in the console to activate it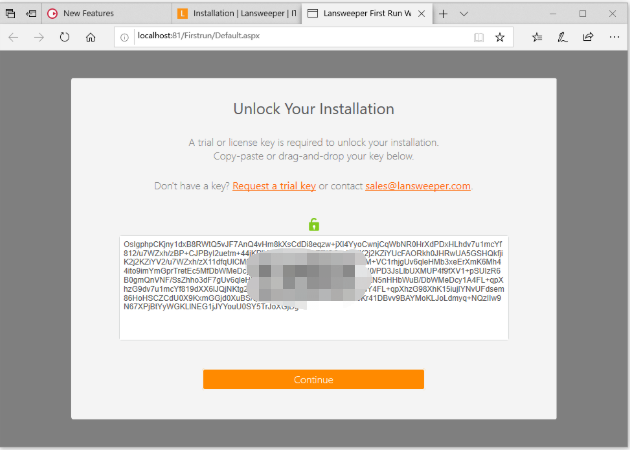 3. The installation and activation is complete, see the figure below for details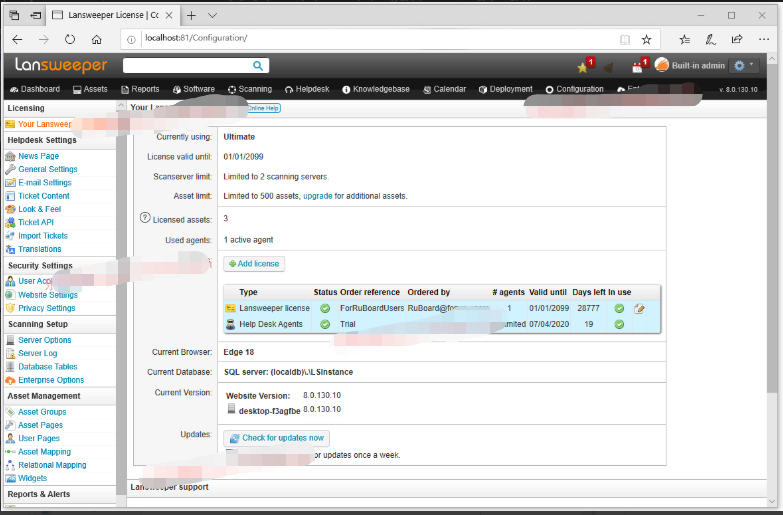 Related downloads
[Name]: LanSweeper-8.0.130.23
[Size]: 182 MB
[Installation Environment]: Win7/Win8/Win10
[64-bit download link]: