Get 99% Online Video Downloaded — Chrome Extension CoCoCut
Note: From Jul 25 2022, Cococut Chrome Extension is having issue to download online streaming videos. The alternation Chrome extension is "Stream Recorder – download HLS as MP4" from https://www.hlsloader.com/. Works perfectly for replacing CoCoCut. no speed limitation or daily download times limitation as well.
Watched some good videos on the web, and there are always a few who want to download them and enjoy them slowly, but now the videos of some video websites are getting more and more difficult to download. The real addresses of the videos are encrypted and hidden, or they are divided into countless small segments. If you want to download the video completely, the general tools are really unsolvable~
As a user of the multi-threaded download tool IDM, Xiaogang has previously shared with you that IDM's built-in video sniffing function is used to download videos . Although this method can solve many website video download problems, there are still many niche websites. 'S video could not be downloaded.
I have shared other web video download tools with you in the past , but the effect is always not so satisfactory. After struggling to find an excellent web video download tool, I came into my field of vision — M3u8 downloader,download m3u8 to mp4 -CoCoCut : https://chrome.google.com/webstore/detail/m3u8-downloaderdownload-m/gddbgllpilhpnjpkdbopahnpealaklle?hl=en
This is an extension for Google Chrome. Although it has not been on the Google App Store for too long, the number of users has exceeded 10,000, and it has received rave reviews.
As long as the webpage you are currently visiting contains videos and music webpages, CocoCut can automatically find the videos and music available for download. And the number of resources that have been crawled is displayed in the plug-in bar.
You only need to click the CocoCut extension icon in the upper right corner of chrome to display the downloadable content. Click the download button and enter the download interface to save and download the video in its entirety.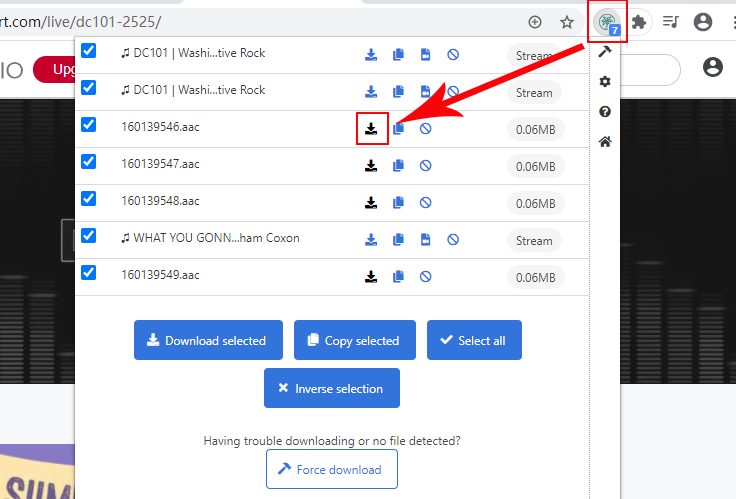 Do you think this is over? Of course not, if only this is the case, then this tool is not worth recommending. For some very stubborn web videos, sometimes the download address cannot be recognized at all. Then this plug-in also has a "force download" function!
Recording a video does not wait for the video to be played completely. As long as the content of the video has been buffered, it will be recorded. You can directly drag the progress bar to the end of the buffer bar to speed up the recording.
CocoCut is already an excellent web video download tool in terms of its down ability. Claiming to support 99% of video formats is not a boast. Most video websites can be downloaded with this tool, but it is still not perfect. Some video websites still have segmentation when downloading directly or recording mode. Hope that we can improve or add the merge function in the future.
Similar tools:
FetchV – https://chrome.google.com/webstore/detail/fetchvvideos-downloaderhl/imleiiaoeclikefimmcdkjabjbpcdgaj?hl=en
Live Stream Downloader – https://chrome.google.com/webstore/detail/live-stream-downloader/looepbdllpjgdmkpdcdffhdbmpbcfekj/related?hl=en