AIDA64 Edition is a popular computer system diagnostic and testing tool.
AIDA64 is a tool for testing software and hardware system information. It can display every aspect of PC information in detail. AIDA64 not only provides a variety of functions such as assisting overclocking, hardware debugging, stress testing and sensor monitoring, but also can fully evaluate the performance of the processor, system memory and disk drives.
AIDA64 supports all 32-bit and 64-bit Microsoft Windows operating systems, including compatibility with Windows 7 and Windows Server 2008 R2.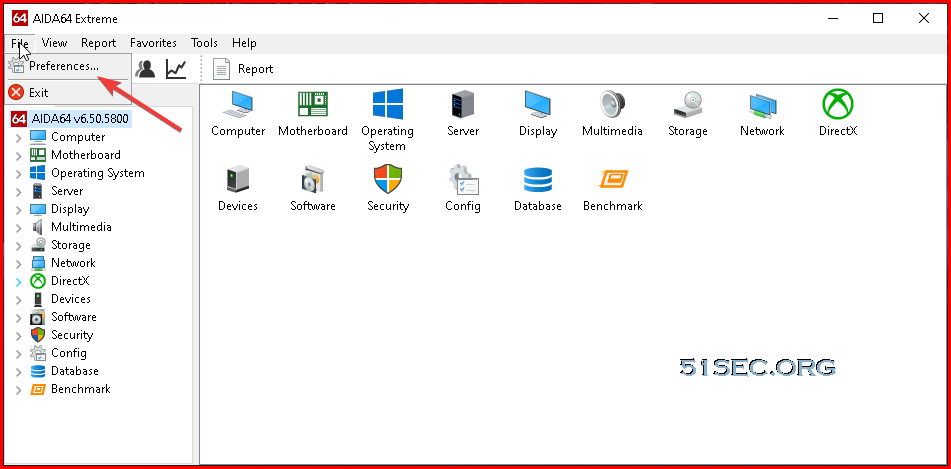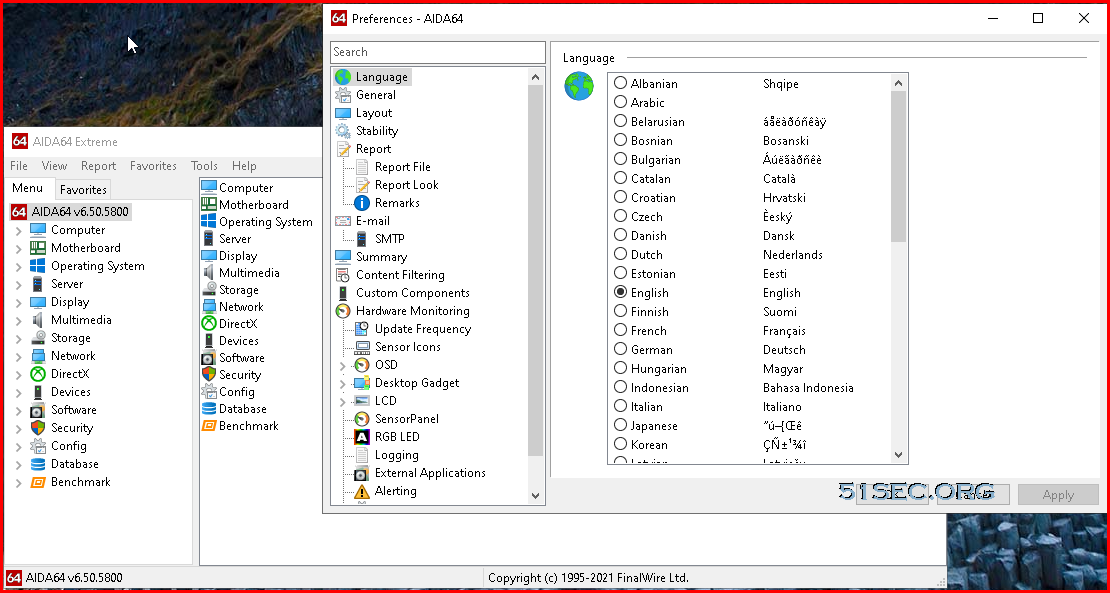 Hardware detection
CPU, memory and disk benchmarks 
AIDA64 implements a 64-bit benchmark to measure how fast a computer can perform various data processing tasks and mathematical calculations. Benchmarks of memory and cache can be used to analyze the system's memory bandwidth and latency. The benchmark of the processor uses MMX, 3DNOW! And SSE instructions, and expanded to 32 processor cores. All benchmark tests for traditional processors are available in the 32-bit version as well. The AIDA64 disk benchmark determines the data transfer speed of hard drives, solid-state drives, optical drives, and flash-based devices.
Temperature, voltage and cooling fan monitoring 
AIDA64 supports more than 150 various sensor devices to measure temperature, voltage, fan speed and power consumption. The measured value can be displayed on the system tray icon, OSD panel, sidebar widgets, and Logitech G15/G19 gaming keyboard LCD. The value can also be recorded to a file or exported to an external application such as RivaTuner or Samurai. AIDA64 can also alert the user when it detects overheating, overvoltage, or cooling fan failure.
Hardware diagnostics 
AIDA64 has the most accurate hardware detection capability in its class, providing detailed information on the computer without opening it. The enhanced hardware detection module is an exhaustive hardware database with more than 120,000 entries. The additional module outlines the processor frequency, checks the status of the CRT and LCD, and emphasizes the system to reveal potential hardware failures and heat dissipation issues.
Software and operating system analysis 
AIDA64 provides information on installed programs, software licenses, security applications, and Windows settings on more than 50 pages. List of processes, services, DLL files, startup programs, and web pages that can also be started.
Version difference
The only difference between the Extreme version and Engineering version is whether the serial number is authorized by single or multiple persons; usually Extreme version is used.
The difference between the first two and the business version is, the business version has full functions, with a database manager/monitoring manager/remote function.
For normal usage, any one of them is enough to use.
Download Links
Other backup links for downloading:
https://gd.51sec.org/0:/Tools/System%20Tools/Benchmarking/AIDA64_6.50.5800_Extreme_Portable.7z
Single file business version v5.97: https://gd.51sec.org/0:/Tools/Tools/AIDA64_Business_v5.97_%E5%B7%B2%E6%8E%88%E6%9D%83%E5%95%86%E4%B8%9A%E7%89%88%E5%8D%95%E6%96%87%E4%BB%B6/
http://ct.ghpym.com/d/7369060-41217431-cafce5
https://www.lanzoui.com/b00zdqlfg