Experiencing Windows/Linux/MAC Cloud Servers For Free – OnWorks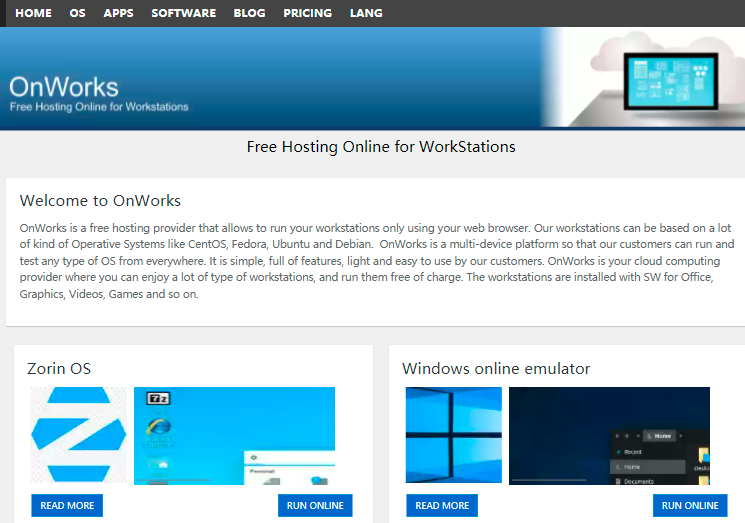 OnWorks is a free hosting service provider that allows you to run your workstation using only your web browser. Their workstations can be based on multiple operating systems, such as CentOS, Fedora, Ubuntu and Debian. OnWorks is a multi-device cloud based platform, so the customers can run and test any type of operating system from anywhere. It is simple, fully functional, lightweight and easy to use. Since it is a cloud computing provider, you can enjoy many types of workstations and run them for free using our browser. Those workstations are installed with certain software for office, graphics, video, games, etc.
The only regret is that if the system is not used for more than 5 minutes, then the experience is over!
Official website
Support system
According to the guidance of the big guys, this Windows and MAC are desktops simulated by Linux, not real Windows/MAC systems! !
Supported systems include various operating systems such as Windows / Linux /MAC. Contains a desktop!
Machine configuration
CPU: 2 cores
Memory: 3G
Disk: 20G
Bandwidth: Downlink 100M
Data Center: Germany
No public IP, Support playing sound
If there is no activity in the system for 5 minutes, it will be terminated and need to be restarted!
ROOT password: 123456
Script test