WizTree – Computer Disk Space Analysis Tool – Free & Efficient Disk Cleanup Software [Windows]
For our computer users, it may be the same reason that the computer "slims down" is the same as when we use mobile phones and like to clean up useless garbage. We always worry about the lack of disk space. When I introduced the software before, I shared with you optimized software such as CCleaner, DISM++, etc. Although they can also delete useless system disk junk, they are still relatively cumbersome compared to some of the main disk management cleaning tools.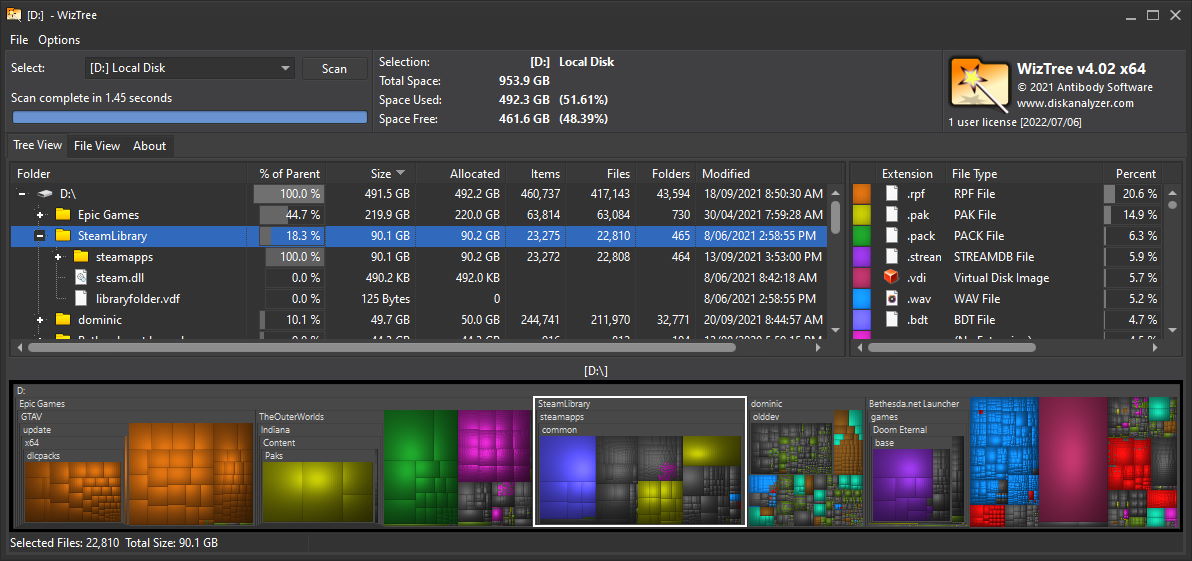 Today I found another very useful cleaning artifact on Windows computer-WizTree. It is said to be the "fastest in the world" free hard disk space analysis software. It can scan your entire hard disk or specified disks, including the capacity of folders, and display which files and folders are used in an intuitive chart and list arrangement. The most disk space. Let you know your own disk occupancy at a glance, very practical!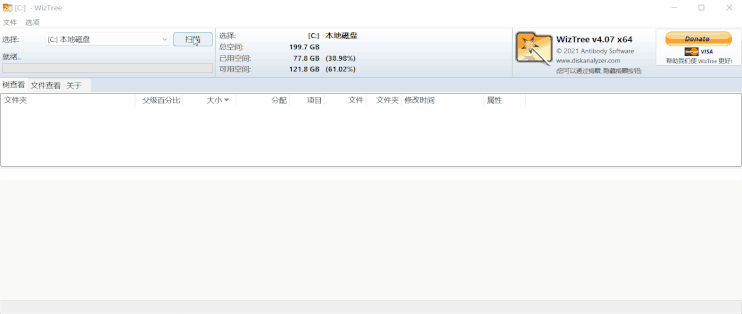 Introduction to WizTree
Official website: https://www.diskanalyzer.com
Software features
Various disk space analysis
Scanning is extremely fast, almost instantaneous
Support a variety of hard disk types, including U disk, mobile hard disk, etc.
Visualized tree diagram display and graphical display, intuitive and clear
Also supports import and export files and MFT data
WizTree experience
WizTree download link: https://www.diskanalyzer.com/download
🔺It should be noted that although WizTree has paid items, it is completely free for personal use, and there is also a Chinese interface, which is more conscientious.
🔺Two download methods are also provided. On the left is the installation version, and on the right is the green version (also called the portable version). Personally, I generally prefer the green version. Download and use directly without installation.
🔺 Download ten compressed packages and use them directly after decompression. It also provides 32-bit and 64-bit application shortcuts intimately, please run it directly according to the actual situation of your computer.
🔺Since it claims to be "the fastest in the world", my first step is to check how fast it is! My C drive may be the messiest partition in the computer, and it only took 0.95 seconds to scan the entire C drive! ! Not even 1 second is used, it's really an exaggeration!
PS: According to the official description, it uses a mechanism similar to [Everything] to read NTFS partition disk MFT record principle for analysis, so the performance can achieve the effect of "second order"!
🔺Let's take a look at its scan results, we can intuitively see the size of all files in our partition that it scans. It presents the results in two ways. The above is a list form, and the following is a graphical form. We can easily see that those files occupy hard disk space. If we find that it is not what we need, we can quickly locate this file and delete it directly.
PS: Actually the graphical display below it is a bit like another disk space analysis artifact [Spacesniffer] Is there anything wrong with it?
🔺It also supports file name search. Advanced players or computer workers can also use the command line to call and export the analysis result list occupied by the file size. Of course, the speed is extremely fast. (It's just that we ordinary people don't need this, right?)
Summarize
WizTree is a professional fast disk space analysis tool. In addition to the computer disk that I demonstrated for you, it also supports a variety of hard disk types, such as U disk, USB mobile hard disk, etc., and it can also scan through network drives, which can be used for NAS , PC shared folders for analysis, very powerful!
Generally speaking, as a computer user, Disk Cleanup is one of our must-have software. And WizTree has excellent performance, powerful functions, and also supports Chinese. It is completely free for personal use, and it is definitely worth downloading and collecting.
Download WizTree
For 32 and 64 bit versions of Windows 11, 10, 8, 7, Vista, XP