Wondershare Recoverit v10.0.7.3 Data Recovery Software Free Edition [Windows]
Introduction
Sometimes, when we process files, we may encounter some unexpected situations, such as accidental deletion, formatting, or other incorrect operations to lose files. At this time, we need some data recovery software to recover our lost data. Wondershare Recoverit is a data recovery software based on Windows operating system specially developed by Shenzhen Wanxing Technology Co., Ltd. for Apple/Windows computer users. It supports various multimedia files lost due to human error from various computer hard drives, removable storage tools, etc. , Such as audio and video files, photos, emails, documents, etc., data recovery is fast, safe and effective!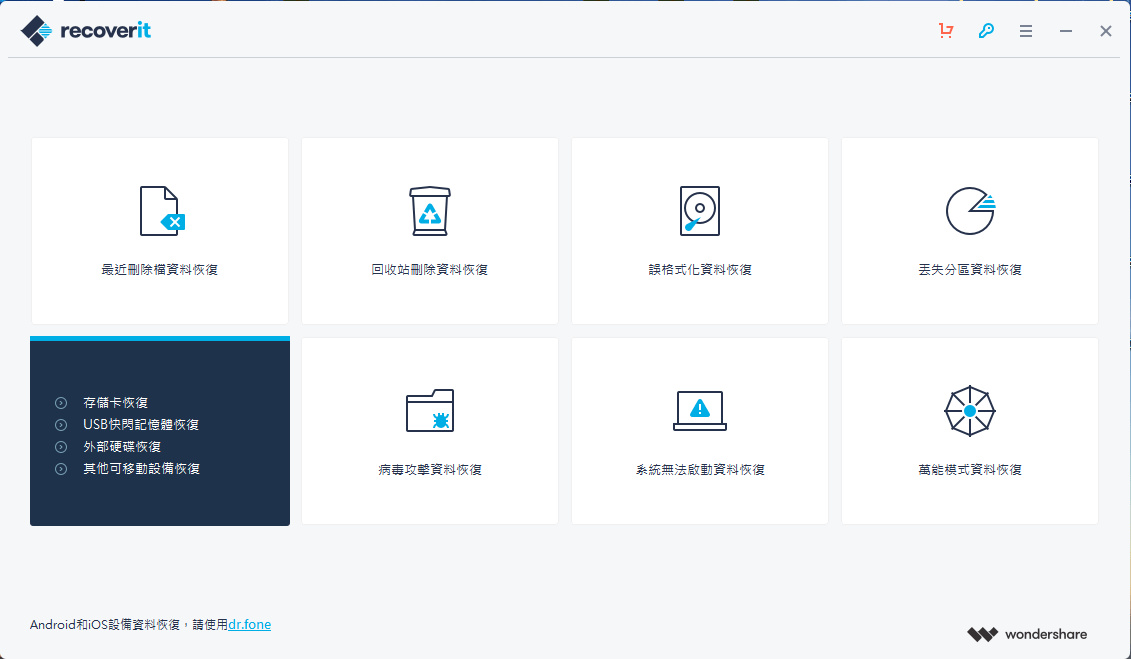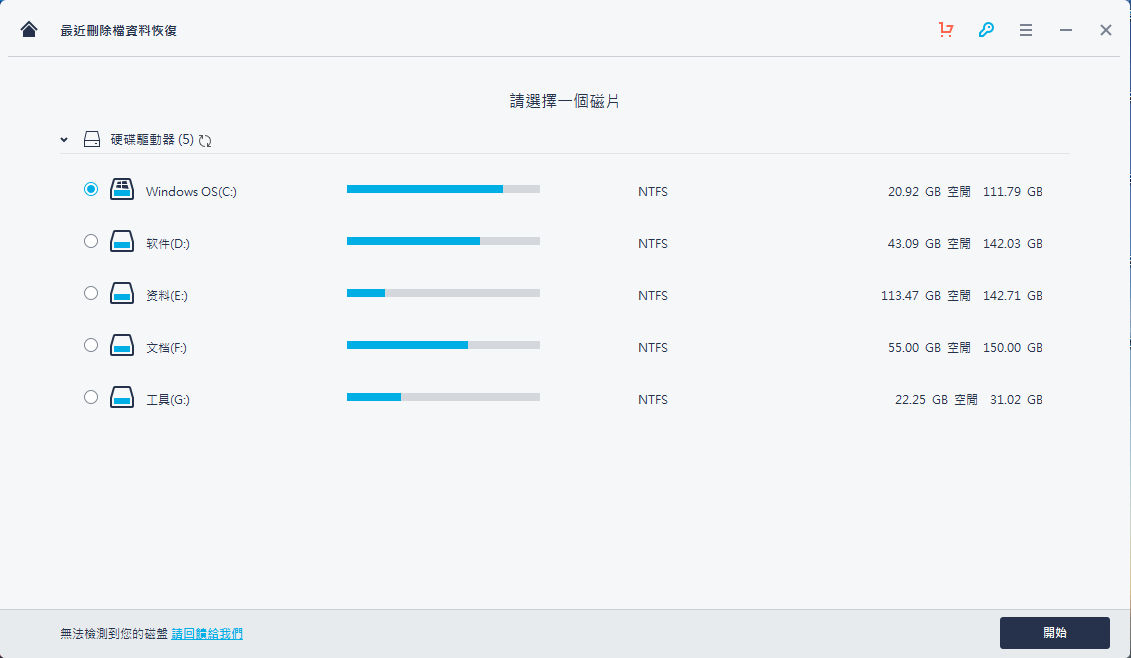 As an expert-level data recovery software, Wondershare Recoverit has superb algorithms and powerful functions. It supports file loss and partition loss recovery in various situations; supports file preview; supports sector editing, RAID recovery and other advanced data recovery functions. The read method can safely recover files from the storage medium with lost data to the greatest extent. Its powerful scanning function can help you easily find every byte on the storage device. The advanced file recovery algorithm allows you to recover deleted or deleted files in a few minutes. Files that have been formatted or even damaged.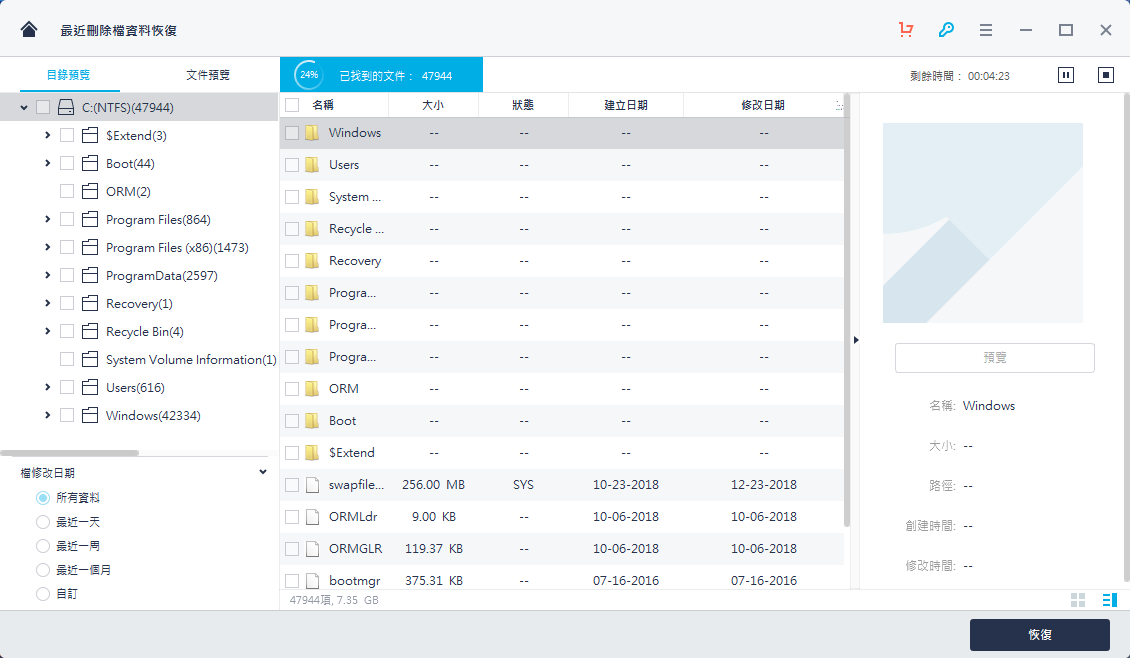 It is well known that data recovery software includes logical layer recovery and physical layer recovery functions. Logical layer recovery usually refers to accidental deletion, accidental cloning, accidental formatting, partition loss, virus infection, etc., physical layer recovery refers to loss caused by physical damage to hardware Data recovery, such as: motor stuck, physical bad sectors of the disc, hard disk computer not recognized, head shift, etc. If you also need data recovery, you may wish to try Wondershare Recoverit!
Features
The recovery of any data from anywhere
supports more than 550 data formats, including almost all image files, multimedia files, e-mails, archives, etc.
Support complete data recovery of all devices NTFS, FAT16, FAT32, HFS+, APF, etc.
Advanced algorithm support
Faster scanning speed is driven by a built-in powerful data analysis engine.
The advanced deep scanning algorithm penetrates into the data structure and brings a record high data rate of over 96%.
Powerful data recovery solution
supports the recovery of formatted hard disk data loss, original hard disk, lost or adjusted partition.
A media solution capable of recovering deleted, lost data from computer crashes or virus attacks.
Instructions for use
1. Select to
start the recovered data recovery software, and select a data loss situation to recover data.
2. Scan
Scan your device/computer: select the path/location where data loss occurred, and click "start" to continue.
3. Recovery
Selective recovery: preview, recover and save files.
common problem
1. If the hard disk cannot be detected by my computer, can I recover data from it?
We are sorry to say that if the hard disk cannot be detected or read by the computer, Wondershare Recoverit cannot find it or recover data from it. You need to send hard drive repair.
2. What if Apple/Windows File System (APF) can't be found?
Apple File System (APF) is a proprietary file system used for MacOS, iOS, TVOS WatchOS, and Apple regrets that Wondershare recovery does not support recovery of APF at the moment Deployment, so such files cannot be found.
3. Why can't the recovered file be opened? The
recovered file may have been overwritten or damaged. Due to the file storage mechanism of the Mac/Windows system, the deleted data storage area may be overwritten by other data, and the restored file will be damaged. In particular, your Mac has only one partition, and the system may write data, resulting in damage to the recovered data.
Download link