RaiDrive – Free for Mounting Cloud Drives to Local Computers [Win]
Introduction
RaiDrive is a free network disk mapping tool that supports mounting common network disks such as OneDrive , Dropbox , Google Drive , Google Photos , and network spaces such as FTP , SFTP, and WebDAV as "local disks" on the computer, allowing you to The computer's local hard disk operates and uses the files in the network disk.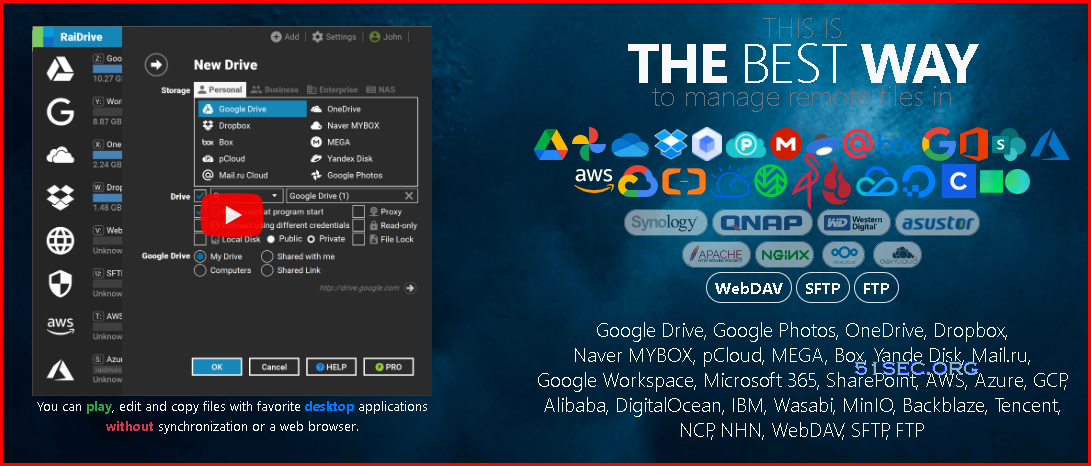 With RaiDrive, you can make better use of the space of network disks such as OneDrive or Nut Cloud , Chengtong network disk (supporting WebDAV). And whether it is the FTP and WebDAV services established on the VPS server or the NAS and other devices, now all of them can be used by "moving them to my computer" through RaiDrive.
Interfaces
Click "Add" in the upper right corner to create a new virtual network disk
RaiDrive itself provides a multi-language interface, including Simplified Chinese. If you install and start the English version, just click "Settings" in the upper right corner, and then select "Chinese (Simplified)", as shown below: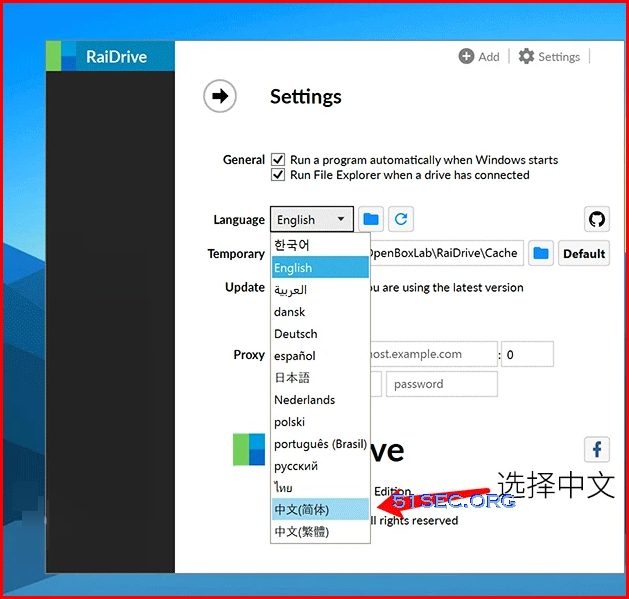 Free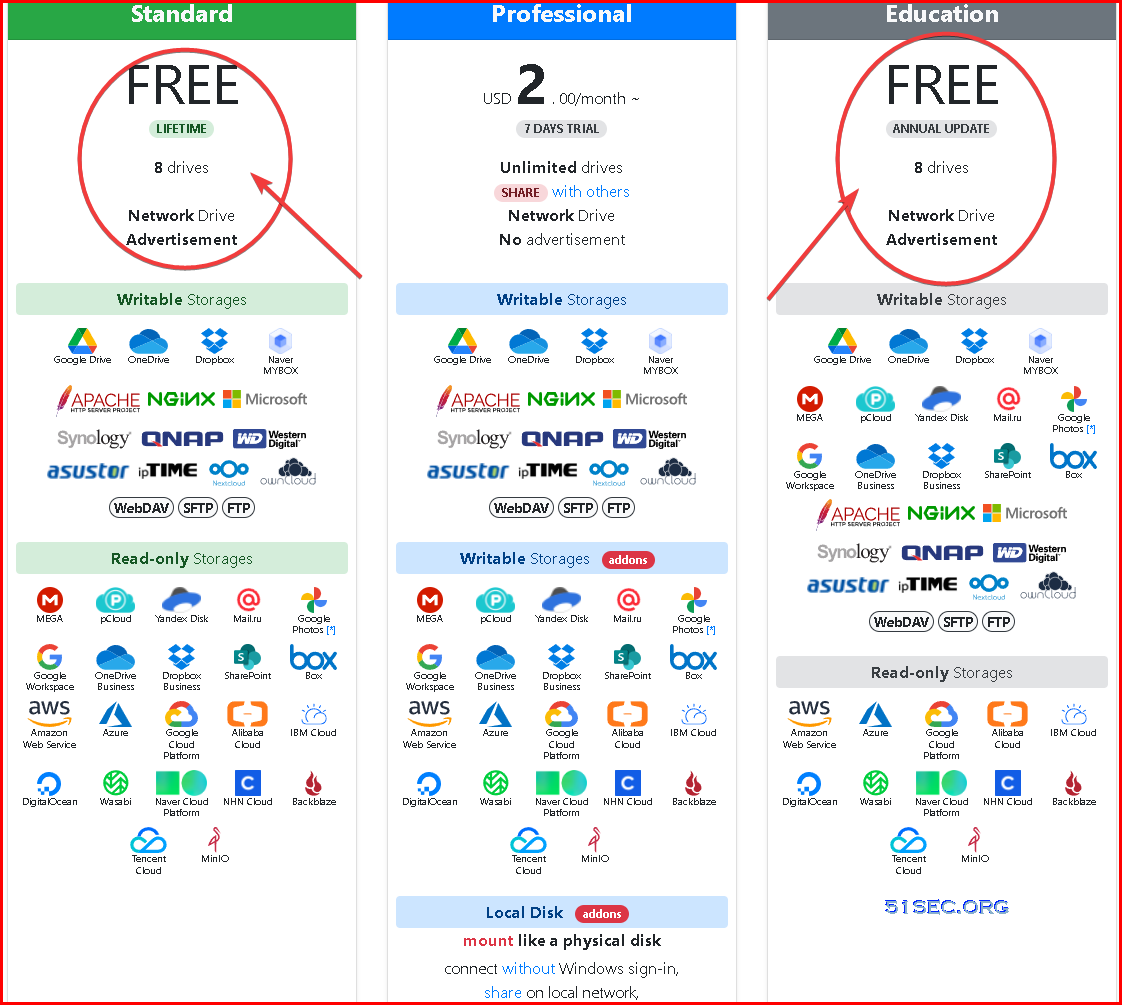 How to map the network disk to a local disk
There are many benefits of mapping the network disk to the local disk. For example, you can operate and use the files in the network disk like a local computer hard disk, copy/paste/move/delete; for example, you can directly edit and save Office documents, preview and modify the PSD files of PhotoShop ; For example, directly play the video , music, etc. in the network disk.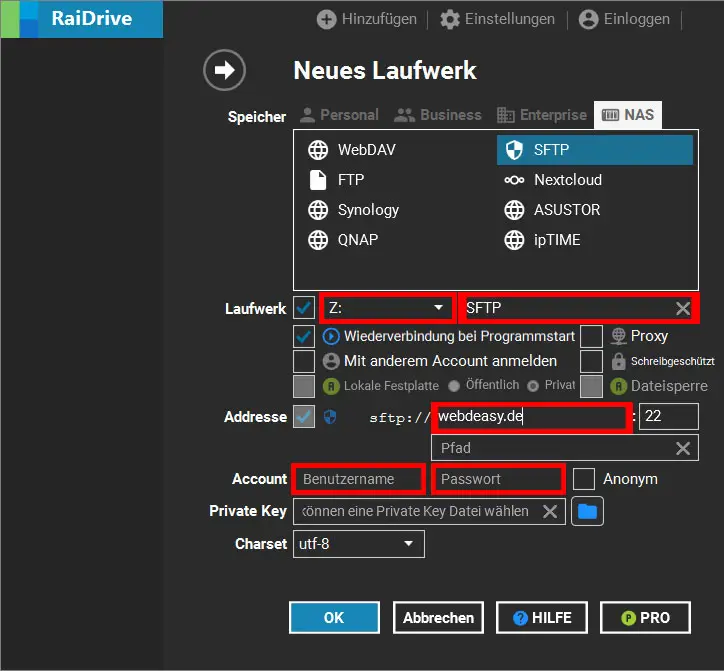 You no longer need to open web pages frequently, log in to your network disk account frequently, and upload and download files repeatedly. RaiDrive allows you to use the network disk and network shared space more directly, efficiently and intuitively! And it can also use the space of the network disk to "free expansion" of the storage space of the computer in disguise.
When RaiDrive adds a new network disk connection, you can set the drive letter, set the proxy, whether it is read-only, etc. And it can also " support multiple network disks to be mounted at the same time ". From now on, when you want to transfer files from network disk A to network disk B, you can easily do it with just one copy and paste.
Note: Cloud network disks such as Dropbox, Google Drive, Google Photos, or WebDAV of OneDrive or Nutcloud / Citycom network disk are recommended by individuals in China , and use the server to build FTP or WebDAV for a faster and smoother experience.
Summarize:
RaiDrive software is completely free and supports multiple languages. Unfortunately, it only supports Windows platform at present. On the Apple macOS platform, Cloud Mounter from Folx developers can be used instead.
With RaiDrive, you can use the files on the network disk more efficiently and directly like a local hard disk; you can also use it as a client of FTP and WebDAV to browse/manage files on remote servers intuitively; it also It can open up multiple network disk accounts, making it easier to exchange files between them. All in all, so many functions…
Downloads: