T Drive – Free Unlimited Cloud Drive from Telegram[Win]
Introduction
T-Drive is a free unlimited cloud file storage based on Telegram Api. File size: 34MB.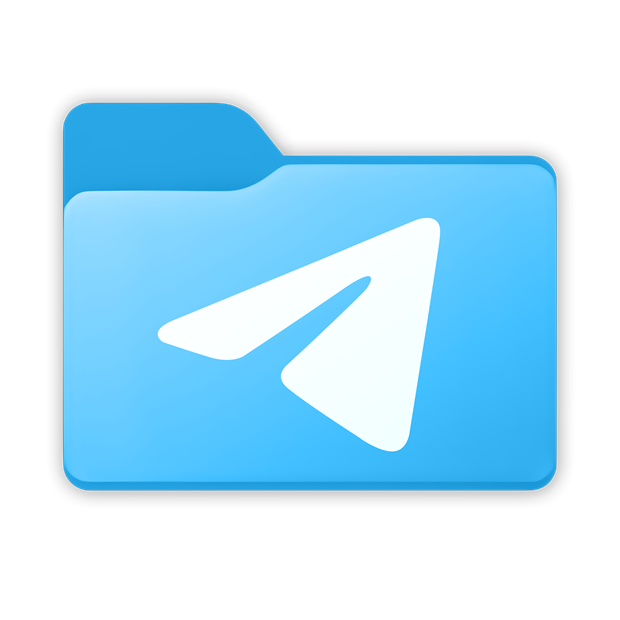 T-Drive is a Windows application that was designed by a certain Nikolay Kusch, an independent UWP developer. It allows you to access your Telegram Cloud storage space. To do this, it relies on the Telegram API. Therefore, it gives you the same level of protection for your data as the official Telegram app but with much more convenience.
Thanks to the T-Drive application, you can manage all your files in the free and unlimited cloud of Telegram. You can search, sort, and organize all your files however you like. You can also share your files with whoever you want without ever leaving the app.
Operation
The operation of T-Drive is relatively simple. Once opened, you are asked to scan a QR Code from the official Telegram app. Then you will have direct access to your free and unlimited cloud storage space. You can transfer files (photos, videos, documents, etc.), but also create folders to organize them.
As for the handling of the application, it is relatively easy. To send files, just do a little drag and drop (drag and drop) from the File Explorer. You can also use the "Add" button located at the top left of the app.
Notes About This App
All your files are stored only on Telegram servers, with the same level of protection as in the official Telegram client.
About functionality. The application allows you to operate with all the files that are in the "Favorites" dialog, no matter how they were loaded there. You can search, sort, catalog files the way you want. You can also send files to your contacts without leaving the app.
About design. The design of the application was developed in such a way as to match the design of the Windows 10/11 operating system as much as possible.
About convenience. To send files, simply drag and drop from File Explorer. You can even drag and drop a folder, the entire file structure will be preserved. To download – select the item in the context menu of the folder or file. Everything is simple, literally in one click.
How it works ?
1. Start by downloading T-Drive from the Microsoft Store.
2. Then open the app on your computer, then open the Telegram app on your smartphone (Android or iPhone). Then, go to "Settings", then "Devices", and click on "Connect your PC" to scan the QR Code displayed on your computer screen.
3.  When opening the application, a warning message will be displayed. You are asked if you want to allow the T-Drive app to access your files. Click on " Open ".
4. Under " App Permissions ", toggle the switch to " On ", then close the window.
5. Once logged in, you will directly access the T-Drive interface. From there, you can start transferring files to your Telegram cloud space.
Main Features
It's safe. All your files are protected and stored in Saved Messages.
It's comfortable. You can create folders and move, copy, and rename files in them just the way you used to in Windows Explorer. Detailed view or grid, small or large icons, color of folders – customization is completely up to you. Apart from that, our convenient sorting and quick searching features will save a lot of your time.
It's fast. There are no restrictions on the speed of files uploading and downloading. Upload an entire folder with a simple drag and drop. Download the folder with the saved structure.
It is beautiful. The application is designed to match the style of both Windows 10 and Windows 11 operation systems.
Limitation
The only limit imposed by Telegram is uploaded file size, maximum is 2 GB.
Third party tool based on Telegram API. If API ToS changed, the app might not work.
Ads. But you can remove ads by making any amount of donation.
Download Link:
https://apps.microsoft.com/store/detail/tdrive/9MVD1PKDTXSN?hl=en-us&gl=US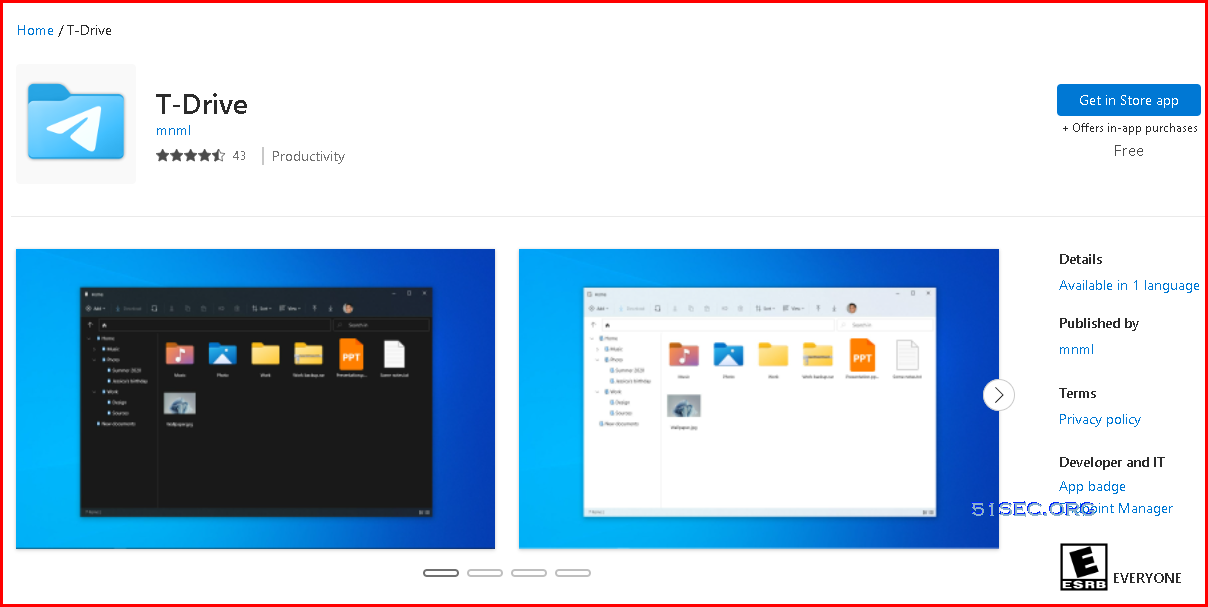 References