A Folder/Drive Encryption & Hiding Software
Introduction
This software is used to hide or encrypt a folder or drive in your computer. It is small, only 400KB, but it is powerful to hide any folders or drives on your computer. It also fast, once you enter the password, the encrypt/decrypt process will only take one second to be done.
Usage
Download the software from the links at the bottom of this article. Then copy the downloaded exe file into the folder or drive you want to hide. It is a single file and you will not need to insall it. Copy / paste to the right place is enough.
Encryption
Double click to run the exe file to enter password to encrypt / hide this folder or drive. You will be prompted to enter your password twice. Once done, just click the left button (Encryption) to continue. If you do not want to encrpt, click right button (Cancel) to cancel your action.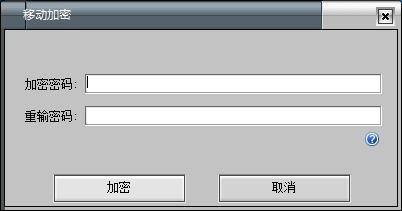 For testing, here is a screenshot to show you before encryption, how the folder looks like: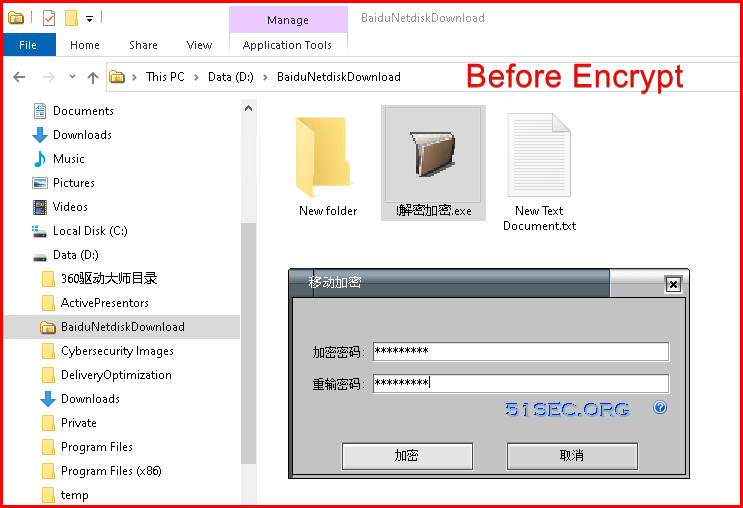 After you entered password twice, the files and folders in this folder will be hided. The folder will has a lock icon on it.
Decryption
To decrypt, run the exe file again to enter password. Here is a screenshot before encrypting the folder. As you can see from following screenshot, nothing shows in that folder other than just one exe file which you will need it to decrypt.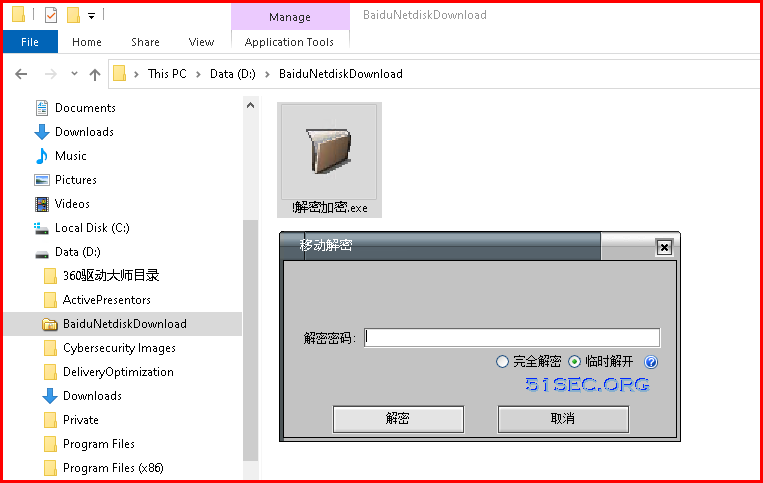 After you enter the password, the hided files and folders will show up again.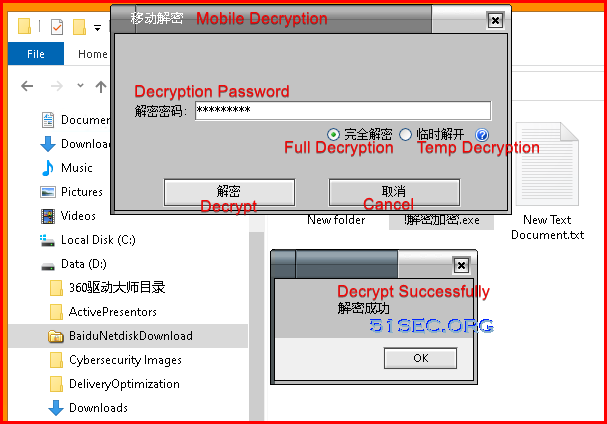 Download