VSO Downloader – Only Tool Can Download WeChat Videos
VSO Downloader
Note: So far, the only tool still is able to download the videos from WeChat. Other tools , such as WeChatVideoDownloader and WechatVideoSniffer, currently can parse and download directly , but the downloaded video numbers cannot be played.
So today I recommend a powerful tool that can analyze and download WeChat video numbers that can be played after downloading—VSO Downloader.
Introduction
VSO Downloader is a powerful web video download tool with automatic detection function, no need to copy and paste url to download. The software is completely free of charge, without advertisements and toolbars.

The software can help users download videos from video sites such as Tencent Video, iQiyi, and Youku. Of course, the most important thing is to download videos from video accounts and WeChat official accounts.
Of course, the software also supports sniffing and downloading of browsers such as Edge, Chrome, Firefox, Opera, Safari, etc., without installing any plug-ins, and will not download advertisements on web pages. The download speed is fast and it has a multi-threaded download algorithm.
First time installation tutorial
Here we mainly introduce the method of downloading video accounts and WeChat public accounts.
1. Run the installation program in the compressed package.
2. Do not open it after installation, copy the unlock file in the Crack folder to the installer directory to overwrite the file with the same name.
The default installation directory is: C:\Program Files\VSO\VSO Downloader\5\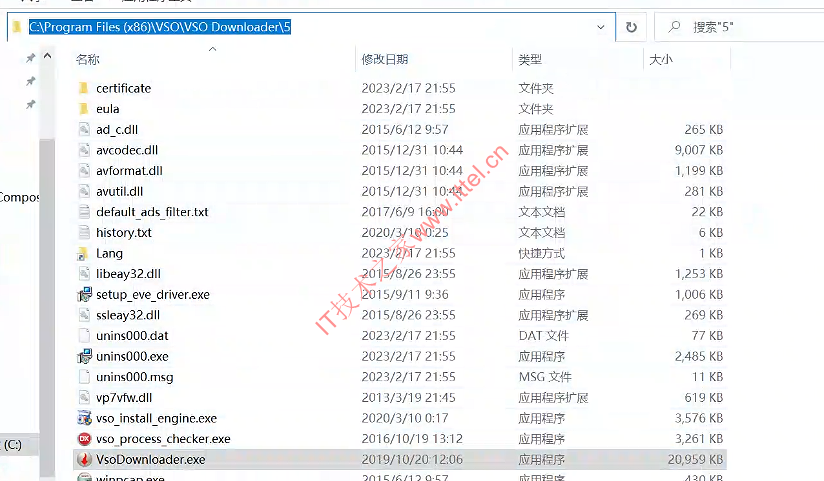 3. Start the software, check the HTTPS detection protocol to automatically detect and download.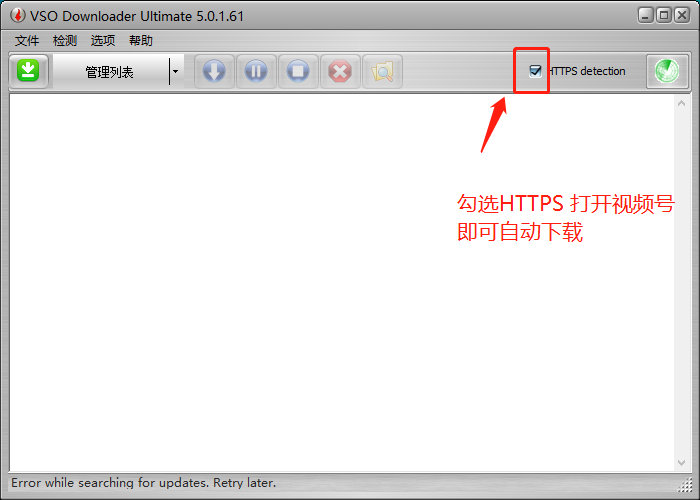 4. Open the computer version of WeChat, choose a video number to play, and the software will grab the video and download it automatically.
The downloaded video is in MP4 format, the resolution and frame rate remain unchanged, and the quality is basically lossless.
If you want to download the video in the WeChat official account, you can also open the article on the WeChat computer client, and then it will automatically detect and download.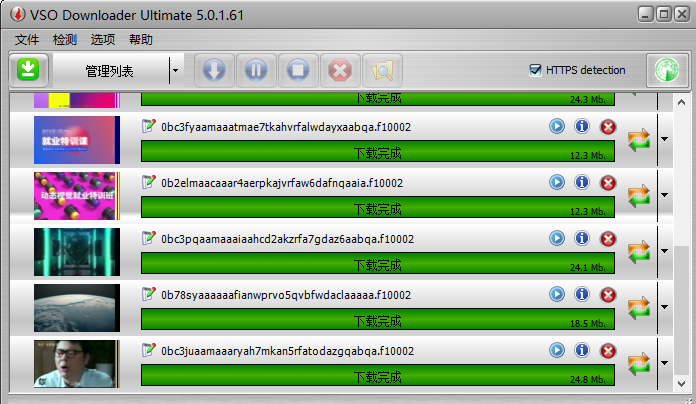 Special reminder
For a WeChat video account and a video in an article, VSO Downloader will sniff multiple video files, and only one with a cover can be played, and the others are useless.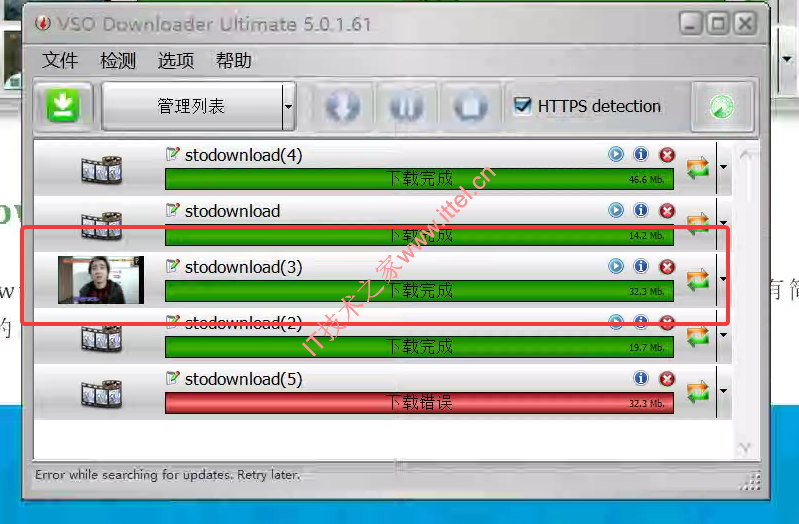 Download URLs
important reminder
VSO Downloader is currently the only one that can download and play videos from video accounts . WeChatVideoDownloader and WechatVideoSniffer can only download, but the downloaded videos cannot be played temporarily.