Iriun Webcam – Use Your Phone's Camera as a Wireless Webcam in Your Computer
Iriun Webcam is a tool that can use your Android phone as a PC or Mac webcam. If you need a camera to use some programs, such as Zoom or Skype, this program can help you do it, and you only need a mobile phone.
Using Iriun Webcam is very simple, just a few steps. First, download this program on both your phone and the PC or Mac you plan to use. Then, make sure that the two devices are connected to the same WiFi network.
After both devices are connected to the same network, you can connect them. In any video calling program you want to use, select Iriun Webcam as the default camera. Then, your phone will start broadcasting to your computer immediately. This program can be compatible up to 4K, so the picture quality of the video should be very good.
Iriun Webcam couldn't be easier to use. If you don't have a webcam but need one, this app is very helpful. After connecting the device, you can use your phone as a webcam at any time.
Website: http://iriun.com/
Use your Android phone's camera as a wireless webcam in PC or Mac. Install needed drivers and use your phone with Skype, MSN Messenger etc video applications. It supports resolutions up to 4K. (Max resolution depends on the phone).
Installing drivers for the computer:
You can download needed webcam drivers for your PC or Mac from https://iriun.com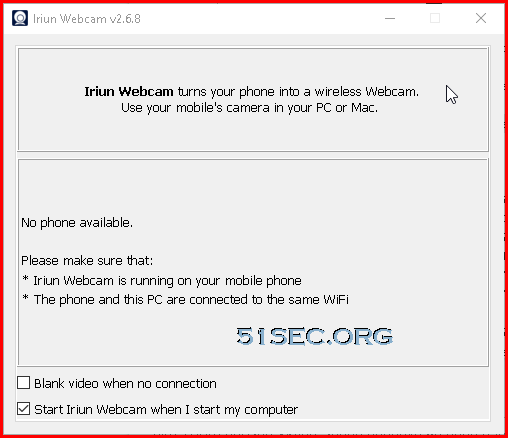 Using webcam:
1. Launch Iriun Webcam app in your phone
2. Start Iriun Webcam Server on your PC
3. The phone is connected automatically to your PC using wireless WiFi network and the camera is ready to use.
4. Configure the Windows application to use Iriun Webcam as source for audio and video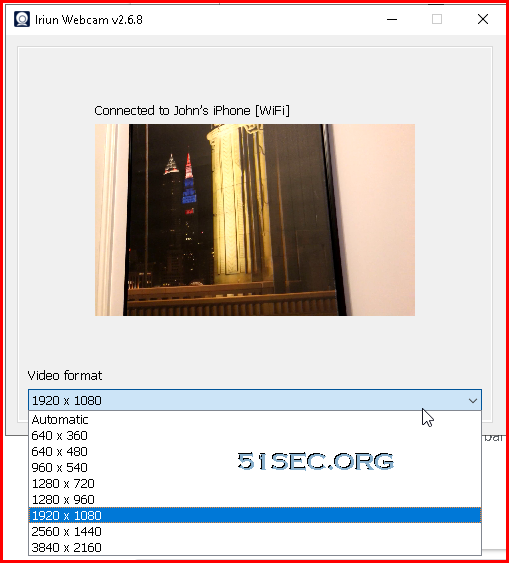 Iriun Webcam supports USB connections too. Connect the cable and follow instructions on mobile.
Download Links:
Alternative