Free 1CPU/1G RAM VPS – EUserv
Cloud technology is a form of digitalization. Euserv Container based vServer VS2-free v2.1 is a virtual private server provided by Cloud service provider Euserv. By registering for Euserv for free and using this free vps instances, we can experience the convenience of digital life brought by cloud technology.
Pre-requirements
Commonly used mailboxes (used to receive audit status emails)
Cleaner IP
Application steps
Open the application page
click Order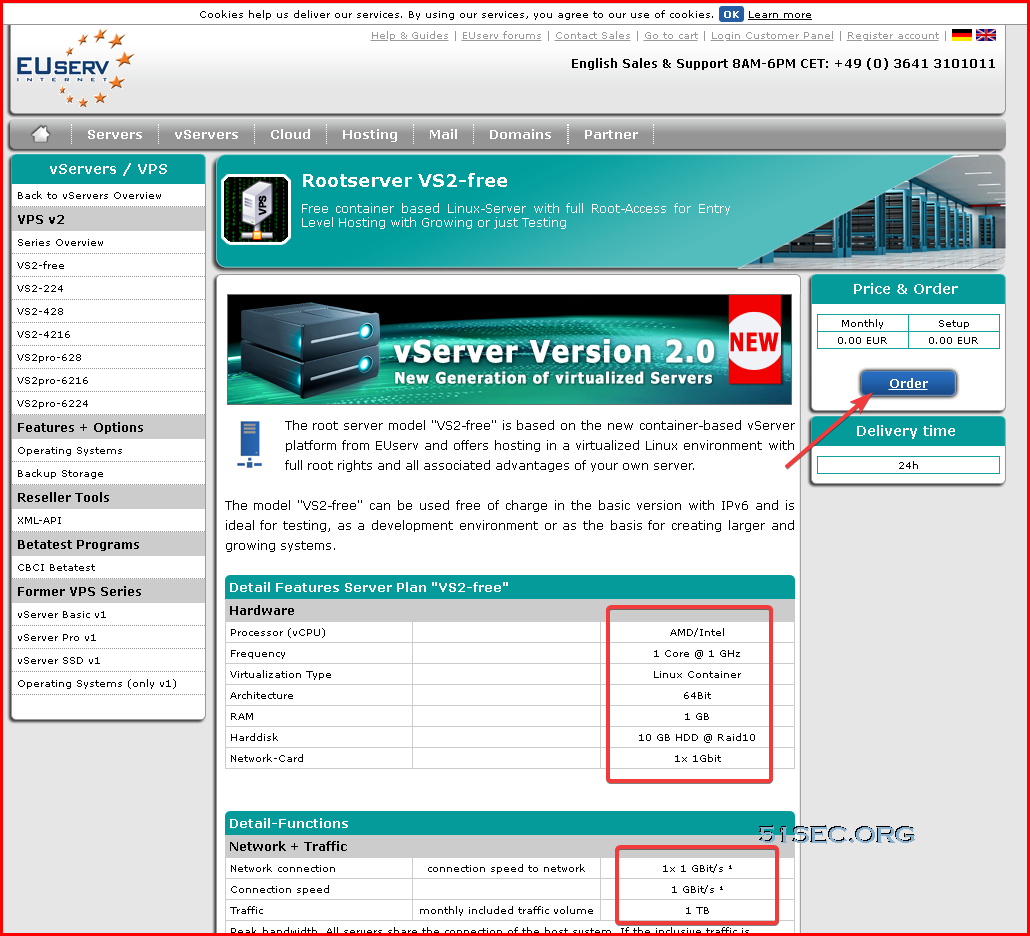 In the pop-up dialog box, click Order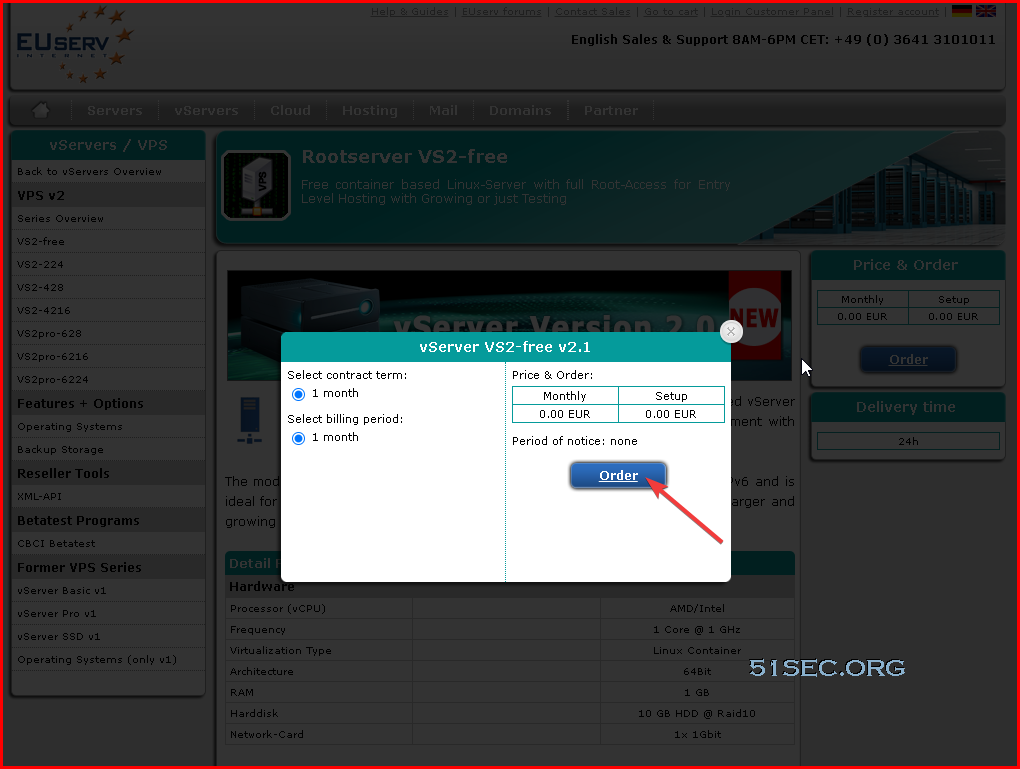 Check the shopping cart, click Go to checkout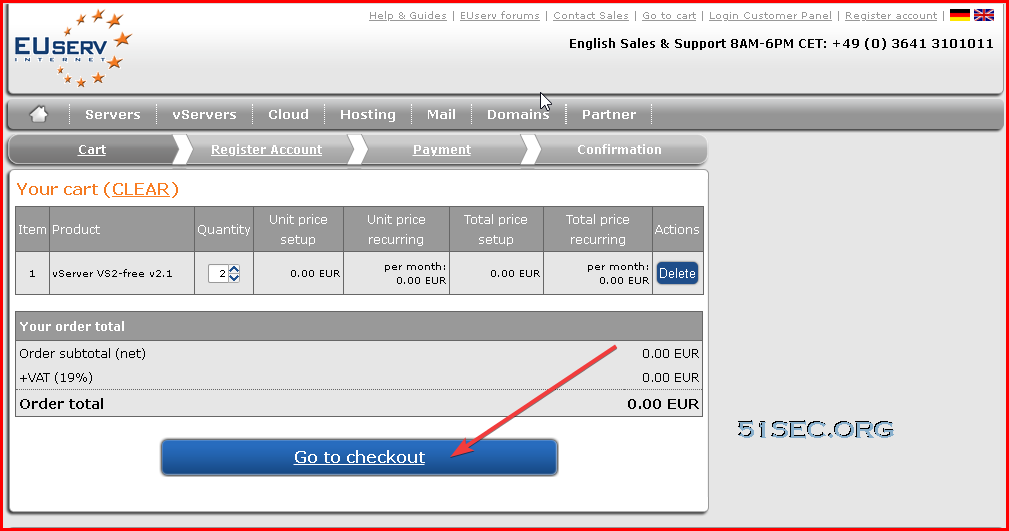 Click Register and enter your registered email address to receive a 6-digit verification code

Enter personal basic information (do not fill in randomly, otherwise it will not be able to pass the review) [please keep the personal information and the country where the ip is located, the ip of the demo account in this article is Singapore], agree to the personal agreement
Agree to the purchase agreement, click Proceed checkout
Click here to open the control panel, enter the email and password you just registered to log in.
Complete your personal information

Waiting for review (about 2-3 days like this)
Install the system
Log in to your account, enter the control panel, find your instance, and click Select
Click Reinstallion
Select the system you need (the blogger recommends Debian 11), click Select reinstalltion
Wait for the installation to complete (it takes about 30 minutes to 2 days)
Renew
Every four months, EUserv will send you an email to ask renew your contract with them, which is going to extend your free usage for another four months.
1.) Please log in to customer panel at https://support.euserv.com.
2.) Select the contract which you had it during sign up.
3.) Click on "Contract details" at left menu.
4.) Click the "Contract extension" button and extend the contract.
Log in to your account, enter the control panel, find your instance, and click Select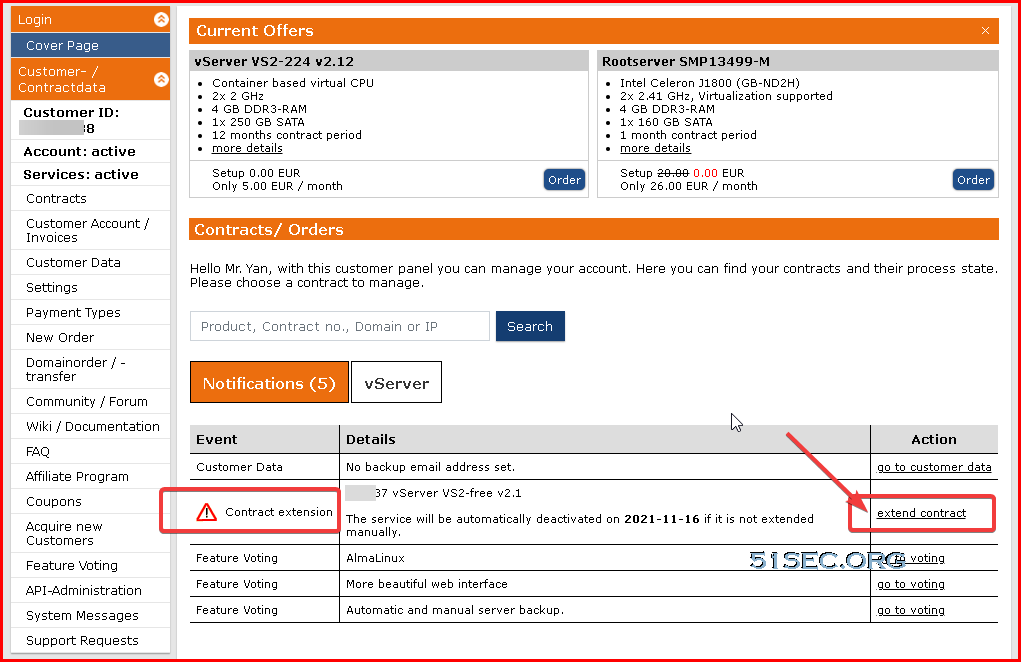 Click Contract Details on the left
Click on Extend contract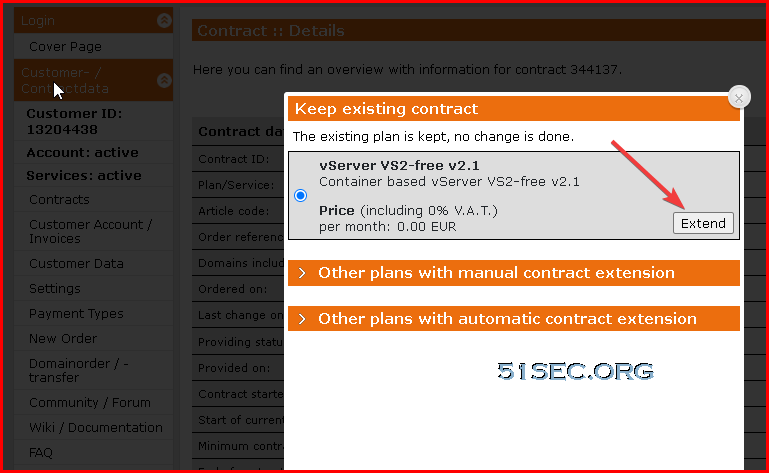 Click Extend
Enter the account password to complete the renewal
References