10 Free Website Online Monitoring Services
None of us can guarantee that we can be in front of the computer 24 hours a day. Sometimes it may be the stability problem of the service provider's machine, and sometimes it is ourselves. A problem with the website leads to the downtime of the VPS host. If we cannot deal with it in time, it will bring bad user experience to users and affect the operation status of our website.
We can monitor our VPS host through the website monitoring tool. Once there is a problem, a reminder email will be sent to us, and we can manage multiple machines/websites in the platform to ensure that we have sufficient efficiency to deal with these problems. In this article, I will share 10 free foreign website online monitoring service tools, hoping to have one that can suit our VPS hosting needs. (names not listed in order),
More Monitor Sites can be found from https://nav.51sec.org/#/side?page=4&id=1
1. UptimeRobot
This UptimeRobot (uptimerobot.com) is a free monitoring tool that provides data monitoring every 5 minutes. We can monitor 50 sites per account, which is enough for us to use. If there are more other needs, register more accounts. Opportunities can be provided to us via email, twitter, text message.
2. PingDom
PingDom (pingdom.com) is a relatively familiar tool. Although most of them require paid services, basic monitoring can still be used. It supports one site and 20 email reminders per month. The basic website is still enough. Use, if there are multiple sites, you need to register multiple accounts. Or we use a paid account.
3. Monitor
Monitor (monitor.us) provides 1 site/account, each 30-minute monitoring service, which can be sent to email, SMS, and RSS reminders.
4. InternetSeer

InternetSeer (internetseer.com) provides 1 site monitoring service per account, monitoring once an hour, and provides SMS, email, and page reminder services.
5. Uptrends
Uptrends (uptrends.com) free account provides 1 site monitoring, data is updated every 30 minutes, but can only provide page dynamic information feedback, free account does not support email and SMS reminders.
6. BasicState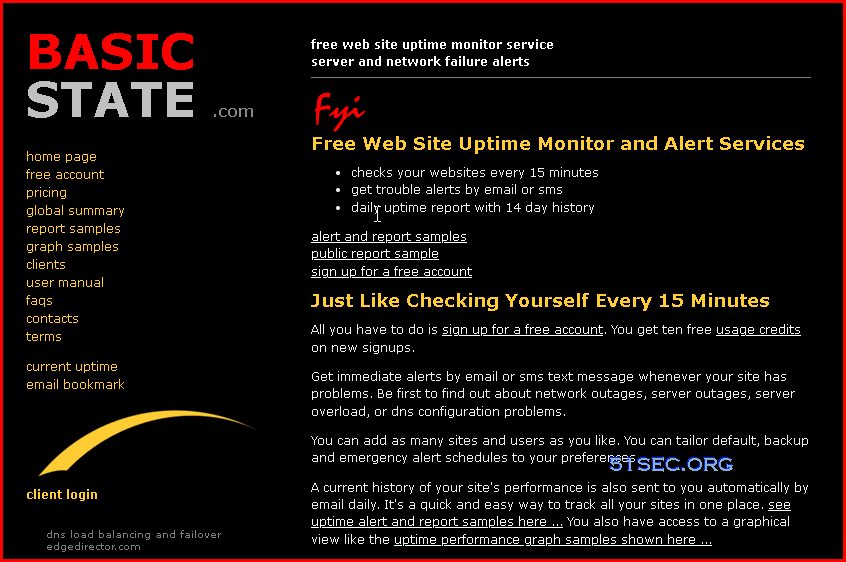 The interface of BasicState (basicstate.com) looks ugly, but it still has many functions and permissions. There is no limit to the number of sites. The site is monitored once every 15 minutes. It can be notified to us by email and SMS, and the historical data of the daily report can be retained for 2 week.
7. Montastic
Montastic (montastic.com) provides monitoring of 3 sites per account, detects data every 30 minutes, and provides email reminders.
8. Are My Sites Up
Are My Sites Up (aremysitesup.com) provides monitoring of 5 sites, 25 times a day, and provides email alerts.
9. Site24x7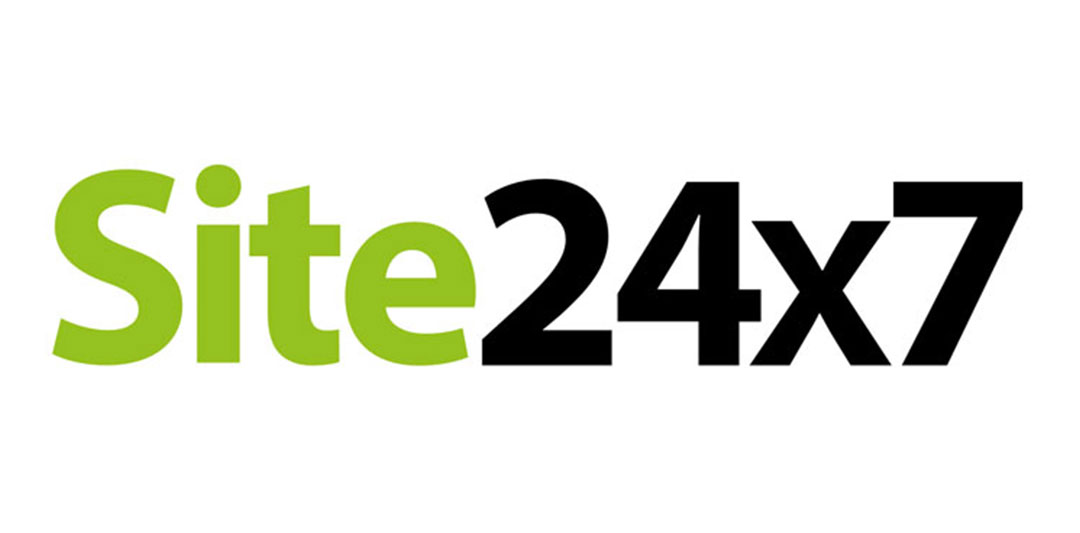 Site24x7 (site24x7.com) also has a Chinese interface, provides a free one-month service, can monitor 1 site, detect data once every hour, and send reminders by email.
10. 100Pulse
100pulse (100pulse.com) provides 2 sites, checks data every 15 minutes, and provides email and RSS reminders.
The above free 10 website monitoring services are relatively popular and free monitoring tools. If there is a need for such services, you can choose a practical one, so that we do not need to open our website every day to see if it is stable. If there is instability The machine can also achieve a good reminder, so that we can choose a suitable and stable VPS host for us.