RoboCop RoboCopy – Unique Robocopy GUI Skin and script generator with Progress Monitoring [Win]
RoboCop RoboCopy is a GUI skin and script generator for Robocopy.exe (Win NT Resource Kit). RoboCop RoboCopy is unlike any other robocopy script generator available.
What makes this one different?
Well in a nut shell the ability to monitor the progress of the robocopy job. RoboCop RoboCopy allows for real time monitoring of all its running robocopy jobs with the inclusion of:
– Current speed in MBs,
– Completion time, &
– Real time progress bar indication.
So why download it?
Because its the best free to use (really free – no ads or banners) GUI script generator out there.
Features
Real time progress monitoring of source and destination targets.
Real time ETA and TX speed for the current running robocopy job.
The ability to monitor and run multiple scripts simultaneously.
Unique dock feature to dock and lock running scripts into the RoboCop RoboCopy skin frame.
Advanced view options that display and list the current copied files with options to jump to the location or open the file.
Simple selection options to help tailor build the right robocopy script.
Windows Explorer integration with easy to use right click options for source and destination targets.
Regular updates and support.
All advanced options available.
Certified 100% virus and malware free by Softpedia.com – http://www.softpedia.com/get/Programming/Other-Programming-Files/RoboCop-RoboCopy.shtml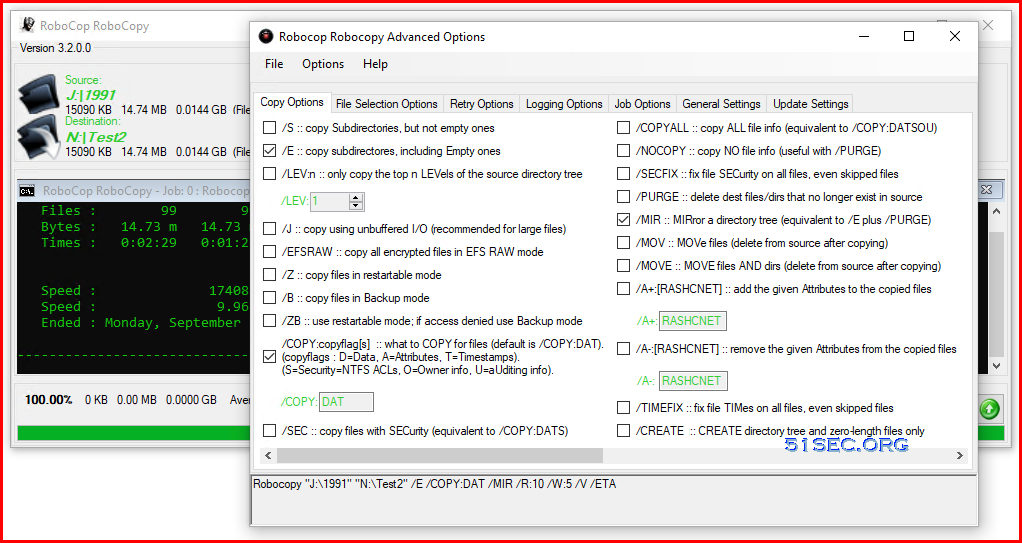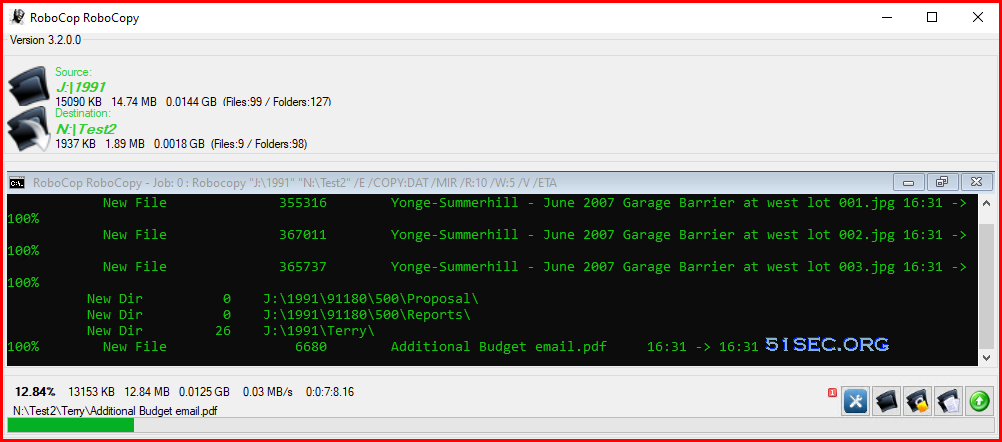 Download